Joyce Choi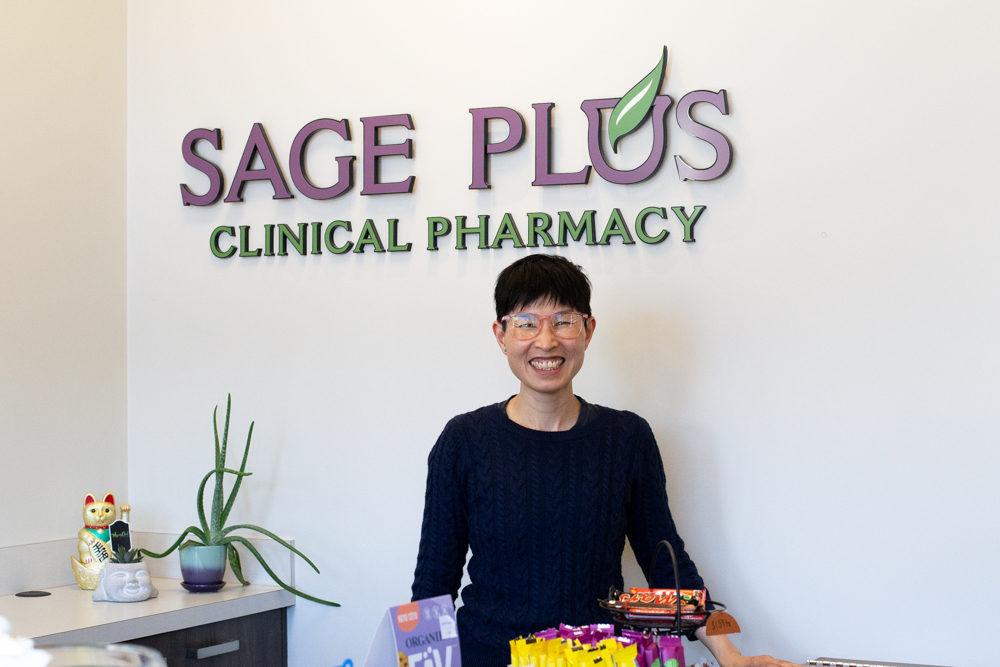 Joyce Choi is a registered clinical pharmacist with more than fifteen years of community retail experience. She worked the first six of these years throughout rural Alberta and the next ten years in Calgary, Inglewood and Crossfield, Alberta. She provides full service, seamless care for these local communities and has developed special interests in smoking cessation, mental health and geriatric care. Her achievements include earning Additional Prescribing Authority, the credentials of Certified Tobacco Reduction Educator/ Quitcore Facilitator with Alberta Health Services, and she is also authorized to administer medications by injections.
​Joyce continually updates her knowledge and has tailored custom community care programs to help manage Smoking Cessation, Dyslipidemia, Hypertension, Anxiety, Depression, Eczema and Dry Skin through allopathic and holistic treatment.
While practising in Inglewood for the last ten years, she has developed strong patient relationships while collaborating with local physicians, naturopathic doctors, nurse practitioners and other health professionals. With Sage Plus, Joyce will better serve the community and provide the much needed clinical aspects of pharmaceutical care. Combined with her additional prescribing authority, she will enhance the quality of life for those she services and provide unsurpassed health care solutions. Joyce's Alberta College of Pharmacist's Practice License number is 5779. You may email Joyce at joyce@sageplus.ca.
During her spare time, Joyce likes to take walks and play with her 3 pups: Uggie, Peanut and Oreo.
Kendra Chan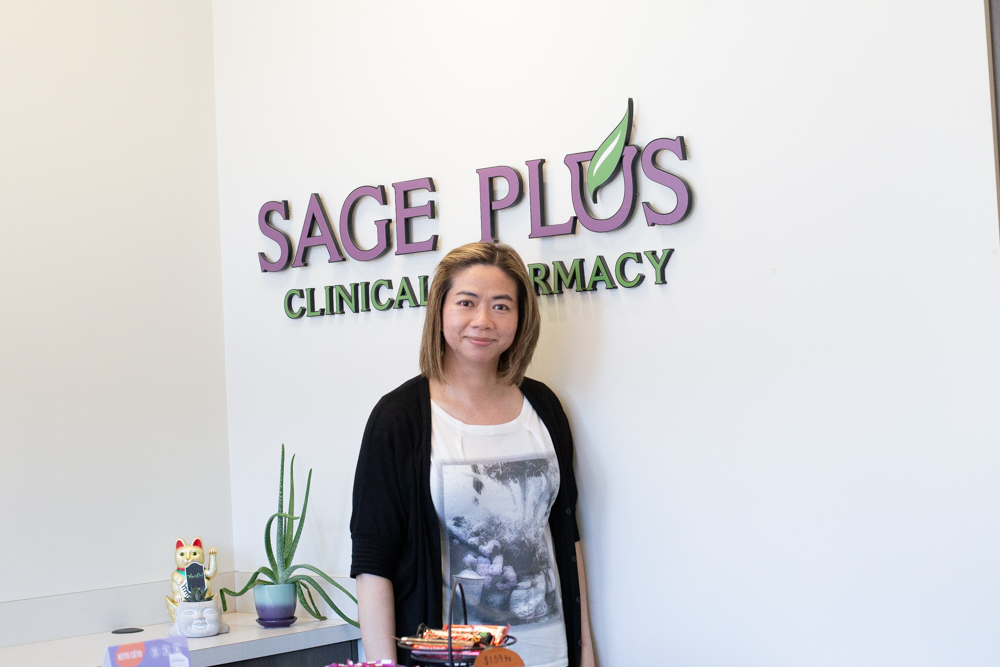 Kendra Chan has been serving Calgary and area as a registered clinical pharmacist for more than fifteen years. She strives to provide the best possible care to every individual she serves. Over the years, she has developed a special interest in diabetes, smoking cessation, travel health and nutrition, which has guided her to seek for advanced clinical skills in these fields. Her achievements include earning the credentials of Additional Prescribing Authority, Certified Diabetes Educator, Certified Tobacco Reduction Educator with Alberta Health Services, and she is authorized to administer medications by injections. She is also certified as a Nutritional Consultant with The American Association of Nutritional Consultants.
Using her specialized knowledge, Kendra's passion is to help people achieve the best possible quality of life with medication and lifestyle modifications, including weight management programs and nutritional supplements.
​Kendra enjoys traveling to exotic places, experiencing new culinary delights, and spending time with her cats, Cheeta and Pixie. Her favourite saying is "No worries!"
Kendra's Alberta College of Pharmacist's Practice License number is 5846. You may email Kendra at kendra@sageplus.ca.
Angelene Puri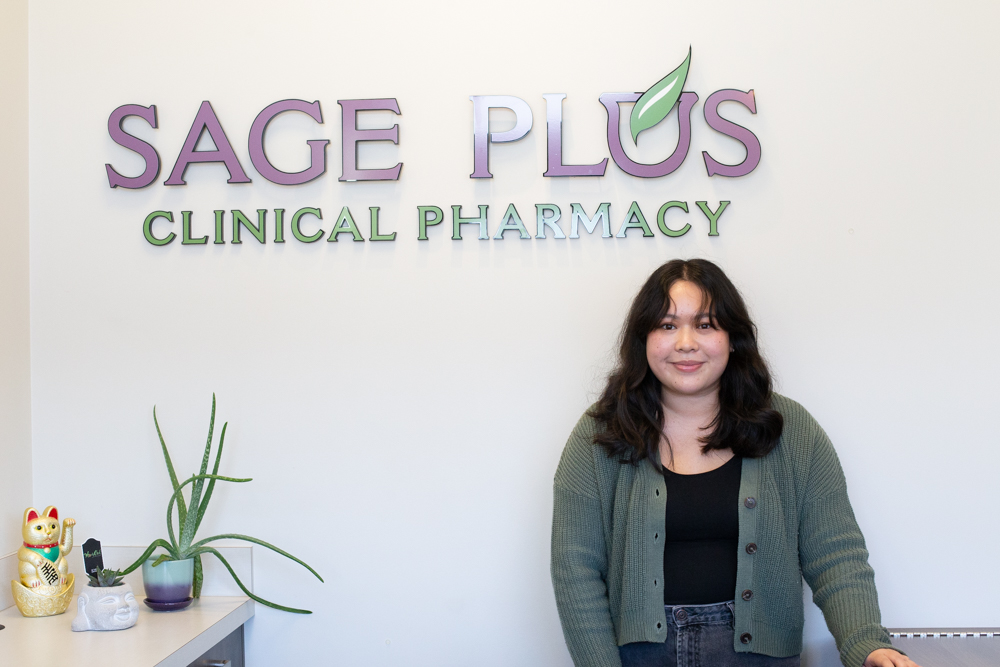 Angelene Puri is our Pharmacy Assistant who takes care of everything at Sage from blister packing to ensuring our customers get the best care. When she is not working, she loves shopping, going to concerts and hanging out with her friends. You can contact Angelene at info@sageplus.ca.
Book an Initial Consultation