History of Sage Plus
At Sage Plus we have to incredibly knowledgeable and exceptionally experienced clinical pharmacists Kendra and Joyce. Both grew up with Chinese Medicine and trained in mainstream medicine. For their own health and wellness, it is very normal for them to combine the knowledge of both practices. They feel that the two practices should not be divided and can be integrated safely and effectively with proper education.
Sage Plus Clinical Pharmacy was created because Kendra and Joyce wanted a space where they can take care of everyone equally and fairly. They don't want to turn people away because of their budgets, so they cater to everyone. Everyone is someone's family, and it is sad to witness family not being treated well.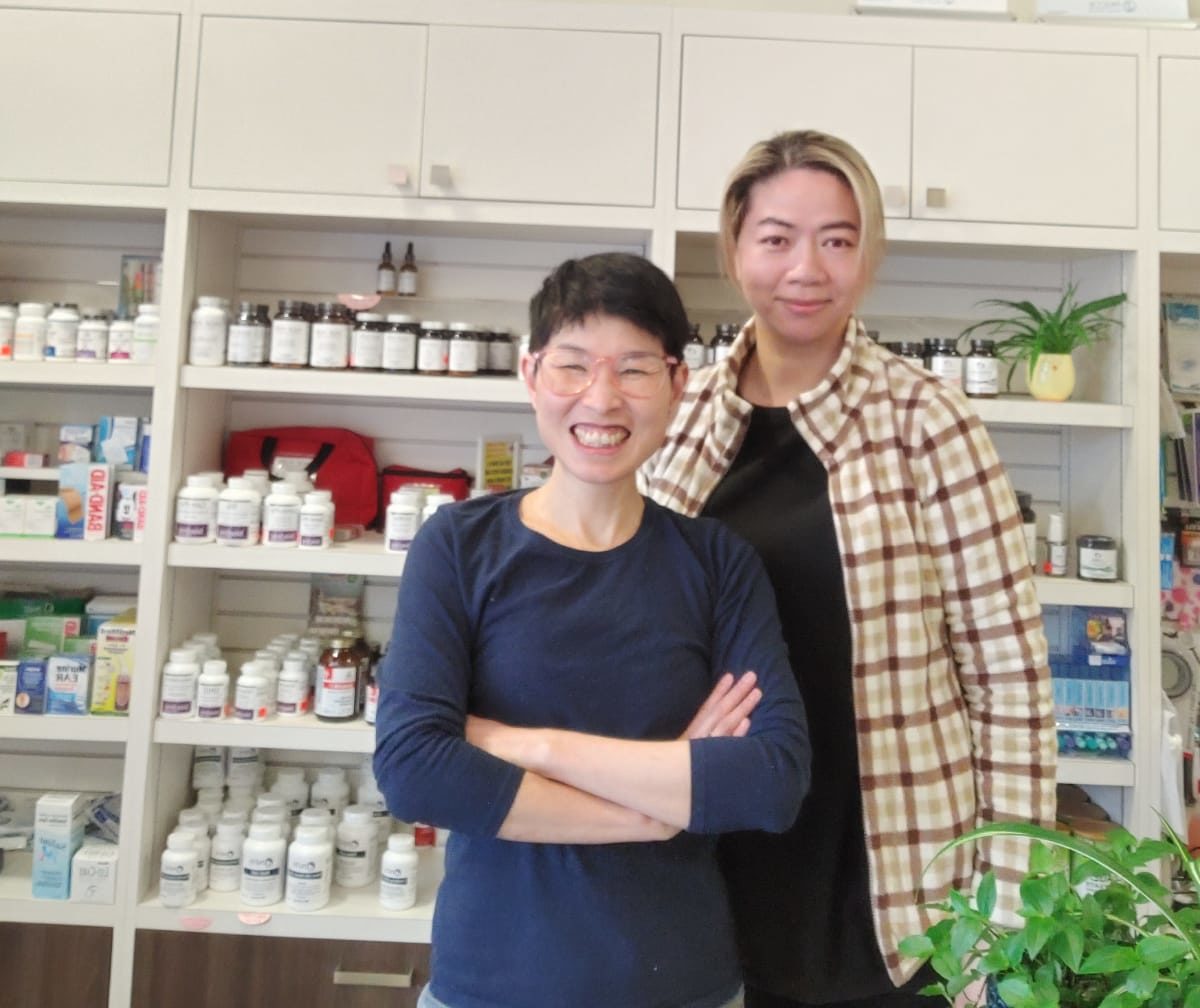 The Sage Plus Philosophy
Access for Everyone
Sage Plus offers "restricted professional" nutraceuticals to the general public. These nutraceuticals can't be found in regular drugstores and health food/vitamin stores. Although we provide access to these nutraceuticals, we don't approve them to just anyone. To ensure access, our professional products all come with a complimentary mini-consultation to ensure what you are buying is what you need and is appropriate for you. The mini screening for everyone who purchases our professional products ensures safety and promotes monitoring as needed.
Everyone is Family
We treat everyone like how we treat our family. Everyone deserves the best treatment in a cost-effective way. Everything today is expensive. Even buying food and basic vitamins is expensive. We are always mindful of your finances and your health, and we won't turn you down if finances are hard. We're here to work with you.
Information is Power
Your health is your happiness and there is so much information and opinions all over your world that it is hard to determine what fits you. It is important to get straight answers that you can understand so that you can take control of your health. Confusion is a common roadblock to optimizing your health, and we're here to tackle that roadblock.
Why did Sage Plus Choose Inglewood?
Inglewood is an interesting area of the city of Calgary, Alberta. The people in Inglewood are the type of people that want to learn more about how to take care of themselves, grow old gracefully and without pain. We are an Inglewood Pharmacy that strives to empower people to understand more about health and do what's best for their well being.
Living well doesn't require a lot of money. All it takes is to understand what your body needs. Every nutraceutical we sell is like a bottle of youth. What is your youth? What is important to you? No matter what you need, we offer a wide range of services and consultations, from pharmacy services, to weight management, to travel health consultations or to pick up some supplements, we've got it all.
Book an Initial Consultation